"Datsche" Discussion with Writer and Director Lara Hewitt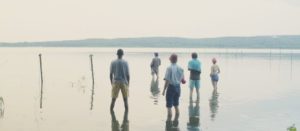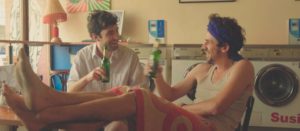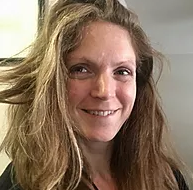 In cooperation with the DC International Film Festival, who are celebrating their 20th anniversary this year, we are holding a discussion and Q&A session on March 5th with filmmaker Lara Hewitt following the screening of Lara's movie "Datsche" on March 3rd, 6:40 - 8:40 pm, at the Miracle Theater. "Datsche" tells the story of Valentine Hermann, an actor from New York with German heritage. When Valentine's grandfather passes away, Valentine goes to Germany to oversee his grandfather's former Datsche, or summer house, located just outside of Berlin. A novice gardener, Valentine learns the ins-and-outs of maintaining a summer cottage and along the way meets Adam, a refugee who is hiding out in the cottage's attic in fear that he will be discovered and thrown out of the country. The film explores themes of friendship, immigration, and what makes a place home. Lara Hewitt, a native of the UK, has described the film as her "personal love song to a country [she has] now left, a sad farewell from one Brit to the EU." View the film's trailer here.
Our supporters are eligible for discounted tickets to the screening using the code "GARDEN." After seeing the film on Sunday, March 3rd, join us at the GAHM the following Tuesday, March 5th, from 3:00 - 4:30 pm, alongside Lara Hewitt and available members of the cast for select clips from the film, insider information on the film's creation, and a lively discussion.
Entry to this event is free! Attendance will be capped at 50 people and seats are first come first served. 
Schedule

Guests

Attendance

Shop

Forecast

Comments
Weather data is currently not available for this location
Weather Report
Today stec_replace_today_date
stec_replace_current_summary_text
stec_replace_current_temp °stec_replace_current_temp_units
Wind stec_replace_current_wind stec_replace_current_wind_units stec_replace_current_wind_direction
Humidity stec_replace_current_humidity %
Feels like stec_replace_current_feels_like °stec_replace_current_temp_units
Powered by openweathermap.org