German-American Heritage Museum of the USA™
The German-American Heritage Museum of the USA™ opened in March, 2010 in a building once known as Hockemeyer Hall. Renovations were completed by the GAHF after acquiring the building in 2008. Located on 6th Street NW in the heart of the old European-American section of Washington, the Museum sits in what is now a thriving commercial neighborhood.
Follow us
Hockemeyer Hall
In 2008, the German-American Heritage Foundation of the USA® purchased an 1888 Victorian townhouse in DC's historic Penn Quarter neighborhood to establish the first national German-American Heritage Museum. This three-story building was originally known as "Hockemeyer Hall" after its owner John Hockemeyer, a German immigrant who came to Washington as a 15-year-old in 1858, and later became a successful merchant. Like many German-Americans, he fought in the Civil War for the Union Army where he rose to the rank of sergeant. The house on 6th Street NW was constructed as a residence for himself and his wife Caroline, née Gundling, as well as a meeting space. It was designed by local architect Samuel R. Turner, who was well-known for his row houses between 1877 and 1916. An 1893 two-story addition served as a gathering space for friends, but it was also utilized by a wide variety of organizations and fraternal groups, including a German technological society and the "Jolly Fat Man Club". The building is also rumored to have contained one of the early bowling alleys in Victorian Washington.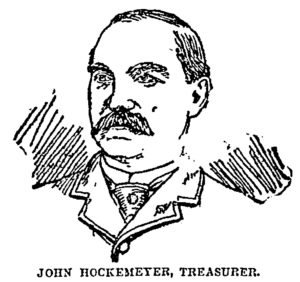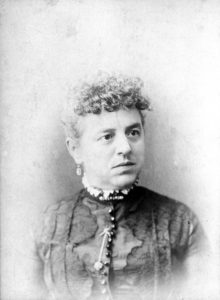 John Hockemeyer was a German immigrant who came to the United States in 1858. After serving in the Civil War, Hockemeyer became a wealthy merchant dealing in the grocery, coffee roasting, and meat businesses, thus becoming a leader in Washington, D.C.'s prosperous German-American community.
Sign up for German-American Heritage Museum e-news:
[newsletter_signup_form id=1]