Contact:
Katja Sipple
Mail: sipple@gahmusa.org
Phone: 202.467.5000
German-American Heritage Museum of the USA™
The German-American Heritage Museum of the USA™ opened in March, 2010 in a building once known as Hockemeyer Hall. Renovations were completed by the GAHF after acquiring the building in 2008. Located on 6th Street NW in the heart of the old European-American section of Washington, the Museum sits in what is now a thriving commercial neighborhood.
Follow us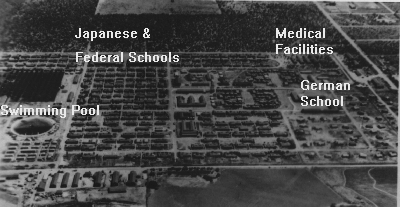 New Congressional Bill Addressing Wartime Violations of German American Civil Liberties Seeks Supporters
Washington, D.C., March 16, 2023 — The German-American Heritage Foundation of the USA® is pleased to support the Office of U.S. Representative Joaquin Castro, a Democratic Congressman from Texas, to spread awareness for a new Congressional Bill: the Wartime Violation of German American Civil Liberties Act of 2022. 
When World War II began in September 1939, German Americans once again became suspects and many were deemed "less than" because of their ethnic ancestry. The proposed legislation aims to formally acknowledge the internment of German Americans and German Latin Americans between 1939-1948, in camps and makeshift facilities, and "directs the Attorney General to create a report that fully details the injustices suffered by people of German descent." It further recommends that the federal government supports projects that study and "increase awareness of these actions."
Although it may seem difficult to believe, the United States federal government deliberately curtailed people of German ancestry's freedom of movement through restrictions, registrations, arrests, exclusions, internment, exchanges, and even deportations. 300,000 Americans were labeled as potentially dangerous "enemy aliens" and over 11,000 German Americans were interned. The largest of these internment camps was located in Crystal City, Texas which only closed almost three years after the conclusion of World War II on Feb. 27, 1948. The U.S. Department of State even chartered an ocean liner, the Swedish MS Gripsholm, which served as an exchange and repatriation ship from 1942-1946. The official mission, sanctioned by the International Red Cross, was to bring Japanese and German nationals to exchange points followed by picking up U.S. and Canadian citizens with the goal of returning them to the USA and Canada, and repatriating American POWs.  However, the deportees were not just German nationals, but included naturalized and even American-born citizens, such as New York-born Art Jacobs and his younger brother. The U.S. government also worked with several Latin American nations to have their residents of German, Italian, and Japanese ancestry deported and interned in the United States. 
In 1988 and 1999, the federal government formally recognized the internment of Japanese Americans and Italian Americans respectively, but the U.S. government has yet to formally acknowledge and fully understand the internment of German Americans and Latin American citizens of German descent. 
Rep. Castro is introducing this bill to "remember those whose lives were unjustly disrupted, to repair damage to the German American and German Latin American community, and most importantly to discourage this practice and similar violations of civil liberties in the future."
The Spanish American writer and philosopher George Santayana once stated poignantly that "those who cannot remember the past are condemned to repeat it", and that is why I urge you, dear reader, to help us spread the word about this bill. The office of Congressman Castro is currently looking for Congressional co-sponsors of this bill, and if you know a U.S. Representative who might be willing to support this important endeavor, I encourage you to reach out to his/her office and/or to contact me directly at sipple@gahmusa.org so we can reach out to him.
The time to act is now to ensure that documents and firsthand experiences and personal knowledge from the few remaining survivors are preserved for others to learn from.
Click here to support this bill
Additional resources and links: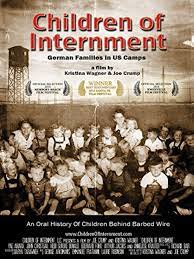 Children of Internment – an Emmy-nominated documentary by filmmaker Joe Crump and his sister, the actress Kristina Wagner. Available for streaming on Amazon.com
Crystal City Internment Camp – Housing all three Axis nationalities, Crystal City (Family) Internment Camp was intended to be populated by people of Japanese ancestry and their immediate families. However, on December 12, 1942, the camp's first internees to arrive were a mix of German Americans and German Enemy Aliens. On February 12, 1943, the first group of Latin Americans arrived––also Germans––deported from Costa Rica. 
Please click here to support this bill and to receive updates