"Modern German Food – Exploring Culinary Germany" with Cook Book Author and Chef Kit Schulte
Food is central to every culture, and different regions or even localities are often renowned for traditional dishes and ingredients. How have Germany's unique history with independent principalities, and its geography ranging from the coastal plains of the north to the Alps in the south influenced what we call German food today?
How have recipes and customs changed? And what have other countries contributed to German cooking?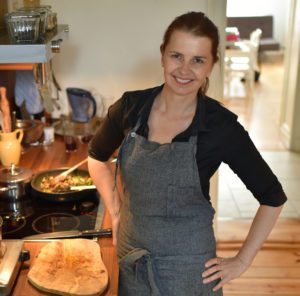 Get answers to these and other questions from Kit Schulte who will present dishes from her cook book Modern German Food From a Berlin Kitchen, which focuses on fresh new versions of old favorites, as well as new dishes that arrived in Germany during the latter part of the 20th century using a variety of sustainable and healthy ingredients.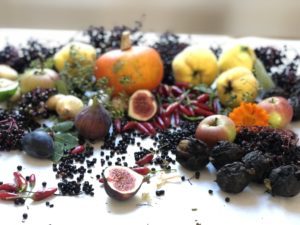 This presentation is for anybody who is interested in an innovative approach to German cuisine, one that incorporates vegetables, fruits, and wild herbs rather than the meat and starch-heavy recipes of the past, which gave German food a reputation of being unsophisticated. Professional and hobby cooks in Germany alike are rediscovering old recipes, and creating a growing demand for heirloom fruits and vegetables.
Join us on Friday, March 11, 2022, 6:30 – 8 PM
German-American Heritage Museum 
719 6th Street NW
Washington, DC 20001
info@gahmusa.org | 202.467.5000
A Q&A session will follow the official presentation.
Attendees will be greeted with a complimentary glass of sparkling wine, and will also have a chance to sample food prepared by the author.
Admission is free, but donations are encouraged, and prior registration is required as seating is limited.
This presentation is a collaboration between the Embassy of the Federal Republic of Germany in Washington, DC and the GAHM.