The Inspiring Story of Scattergood Hostel: 1939-43
A Grassroots Effort to Save European Refugees from Hitler's Grasp | Saturday, Feb. 26, 6-8PM EST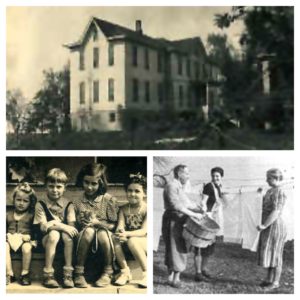 From 1939-1943, a former boarding school run by The Religious Society of Friends, or Quakers, in remote, rural Iowa, an area heavily-settled by German-Americans, became a safe haven, and the springboard into new lives for 185  refugees from Nazi-occupied lands. The hostel's 40-some staff, led by a young German-American Quaker called John Kaltenbach from Pennsylvania, helped the exiled Europeans adjust to their new surroundings.  Join us at the GAHM for a hybrid presentation with Dr. Michael Luick-Thrams.
Dr.  Luick-Thrams is an historian at the University of Erfurt in Germany, who has been uncovering and recording this amazing rescue effort by private citizens more than eight decades ago for many years.  In addition to conducting interviews with former residents, he has also written a now out-of-print book, Out of Hitler's Reach: The Scattergood Hostel for European Refugees 1939-43, helped create an exhibit, and even a PBS documentary.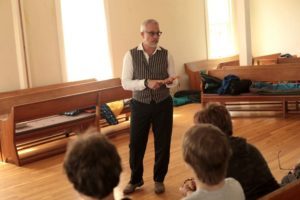 Many Scattergood residents lost relatives in the gas chambers, whilst others narrowly escaped a similar fate and found safety. In the words of a refugee, Scattergood was a "place of peace in a world of war, a haven amidst a world of hatred."
Please note that we will have a limited number of in-person tickets available. Register now to secure your seat. Light refreshments will be served. If you prefer to attend online, you can select the online option, and will receive a Zoom link via Email. We have a new device that will enable online viewers to see the speaker and the audience in the room.
$15 for In-Person Attendance
$10 for Online Attendance