Taste of Oktoberfest in Washington, DC | Oct. 14 at 4 PM
It's almost time for DC's inaugural Oktoberfest! 
Yes, that world-renowned Bavarian folk festival, which is held annually in Munich, and which attracts more than six million people from around the world in search of German beer, music, food, and entertainment. We're bringing you an authentic taste of the legendary festivities, curated with the German-American Heritage Foundation and the German Embassy.
It's beer, good food, but also family-friendly fun along with great music and even dancing. GAHF/GAHM, the German Embassy and Events DC are working together to create the very first Taste of Oktoberfest in DC's Franklin Park, once the Western border of the city's Little Germany, which was centered between 10th and 5th Streets NW, to bring Munich's famous Oktoberfest to you on Friday, Oct. 14 starting at 4 pm! This is expected to sell out completely.
Buy Tickets Now
Take our quiz to test your knowledge of Oktoberfest!
Taste of Oktoberfest 2022 Trivia Quiz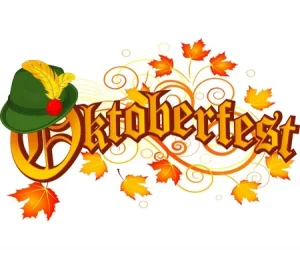 Your ticket includes:
A complimentary beer for attendees 21+ (need ID to claim)
‍
Access to the Bavarian market featuring an authentic selection of beer, food, & goods
Traditional cultural music, dance performances, and games
Stop by and join in the fun! It's expected to sell out, so secure your ticket(s) now!
https://www.gatherbyeventsdc.com/international-city-fest/taste-of-oktoberfest