Debut Author Ray Kessler Introduces "A Face in the Night" at the GAHM on Dec. 3   
Please join us on Saturday, Dec. 3 at 5 pm EST for a special book launch party of A Face in the Night, a historical novel with a supernatural twist, by and with author Ray Kessler at the German-American Heritage Museum in Washington, DC. Kessler is the pen name of former GAHF First Vice President Ron Kosmahl, and this is his debut as an author. Please note that this is a hybrid event with a Zoom livestream via Meeting Owl to allow participants from outside of the Washington, DC area to enjoy the event as well.
Register Now
Registration and Arrival: 5-5:30 pm EST
Event Begins at 6 pm EST (Please note: Zoom livestream will also start at 6 pm EST)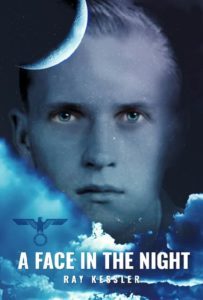 Signed copies of the book will be available at the event. You can also pre-purchase a ticket & book package when you register. 
Costs:
$45 event ticket and signed book copy
$30 event ticket only
$10 livestream ticket (via Zoom)
Start the Christmas season with German food, beer, wine, and good cheer.
About the Book:
This novel is set in Berlin in both 1945 and 2000. Berlin District Attorney Kurt Becker sees a mysterious face in the night. Becker wrestles with his family history and its influence on his life today. Kessler weaves fictitious events with historical facts to create a tale of mystery, suspense, and redemption.
Register Now