Special Presentation, June 28 | Shared History Exhibit: 1700 Years of Jewish Life in German-speaking Lands
Please join us on Tuesday, June 28 at 6PM (presentation will begin at 6:30 PM EST) at the GAHM in Washington, DC for a special presentation with Dr. Jana Schmidt, GHI, and David Brown, from LBI in NYC to learn more about the fascinating topic of our latest exhibit featuring almost two millennia of Jewish history in central Europe.
Register Now
The exhibit is enriched by a number of special artifacts from the Leo Baeck Institute collection that explore the impact of German and Austrian Jewish immigrants on American culture and history. This presentation will also be available via Zoom and participants will receive a special narrated video showcasing the artifacts along with the Zoom link. 
Where:
German-American Heritage Museum
719 6th Street NW
Washington, DC 20001
Presentation will begin at 6:30 PM EST
or join us via Zoom
In-Person: $15 (light refreshments provided) 
Virtual: $10 (live participation via Zoom with view of speakers & audience) starting at 6:30 PM EST
Register Now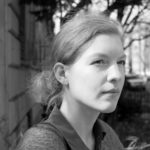 Dr. Jana Schmidt is a visiting research fellow at the German Historical Institute in DC, she is also the incoming Director of Academic Programs at the Hannah Arendt Center for Politics & Humanities at Bard College. Jana has a PhD in Comparative Literature, and has written extensively on postwar German Jewish exile literature, theory, and philosophy. Her first book Hannah Arendt und die Folgen was published by Metzler. She is currently working on a second monograph about German speaking exiles and their encounters with Black politics in the US.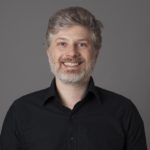 David Brown joined Leo Baeck Institute in 2010. As Director of Public History, he edits the LBI website, newsletter, and other publications, and he organizes the LBI's public programs, including lectures, panel discussions, film screenings, and performances. He also works on special projects including exhibitions and donor relations.
You can also visit the exhibit from now until July 27 at the German-American Heritage Museum. 
This exhibit is sponsored by the Leo Baeck Institute in New York City.