Women's History Month – Elisabet Ney
March is Women's History Month, and we want to introduce you to some lesser known German-American women who have been pioneers in their fields.
First on our list is Franzisca Bernadina Wilhelmina Elisabeth Ney, better known as Elisabet Ney. Born in 1833 in Münster, Westphalia as the daughter of a stonecarver, she grew up assisting her father with his work. However, her parents were less than thrilled with their daughter's ambition to follow in her father's footsteps, and actively resisted her expressed wish to become a sculptor.
She persevered, having even gone on a hunger strike to obtain her parents' approval, and in 1852, she enrolled at the Munich Academy of Art as the first female sculptor student. She graduated in July 1854, and moved to Berlin, where she continued her studies and opened her own studio three years later. Whilst in Berlin, she created sculptures of philosopher Arthur Schopenhauer, Otto von Bismarck, King George V. of Hanover, the composer Richard Wagner, Jacob Grimm of the Grimm Brothers, Cosima von Bülow, and the Bavarian "fairy tale" King Ludwig II.
Despite her negative views about marriage, which she viewed as bondage, and her rebellious spirit, she eventually tied the knot at age 30 with Scottish physician Edmund Montgomery. After Edmund was diagnosed with TB, they relocated to a resort in Thomasville, Georgia in 1871, where he was supposed to recover. They eventually settled in Texas where they purchased Liendo Plantation. She continued her work, and created marble sculptures of Sam Houston and Stephen Austin, which can now be seen in the Texas State Capitol and in Washington, DC.
Ney died in her studio on June 29, 1907. For more information about Elisabet Ney, you can visit http://www.austintexas.gov/department/elisabet-ney-museum.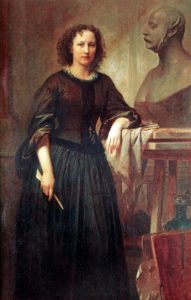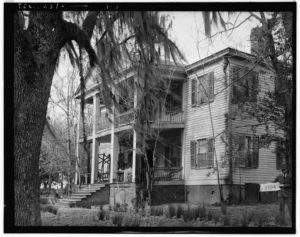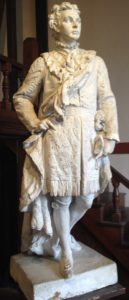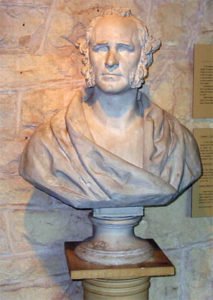 Elisabet Ney                                   Liendo Plantation, Texas                          King Ludwig II.                  Sam Houston