Fritz Faiss Original Artwork for Sale
Since September 2019, we have been displaying over 50 original works created by German-American artist Fritz Faiss (1905-1981) and dating from the early 1920s through the 1970s. Take advantage of this unique opportunity to purchase a one-of-a-kind and priceless work of art.
Please note that our very first art exhibit "From the Black Forest to the California Desert: The Life and Work of Fritz Faiss" will be extended until June 2020. 
Fritz Faiss's unique style blended Expressionism, Realism, and Abstractionism; thus, creating a truly special combination that the artist himself called Faissism. You can learn more about Fritz Faiss by reading our special exhibit brochure.
Please take a look at our available paintings. If you are interested in making a purchase, you can do so by contacting us at info@gahmusa.org. If you are unable to pick up the work in person, we can have it shipped to you. However, shipping and handling fees will depend on the size and type of transport chosen, and will be added to the price. All paintings will be insured. GAHF members get a 10% discount if you purchase one painting, and a 15% discount if you purchase two or more.
After the Bath – 1929
handprinted, framed, 29″ high and 19″ wide
$375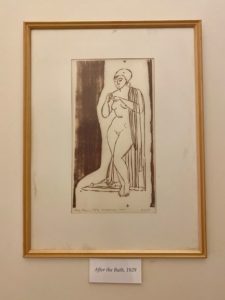 SOLD!
Birds – 1950(?)
unframed, paper-mounted, 20″ high and 14″ wide
$200
SOLD!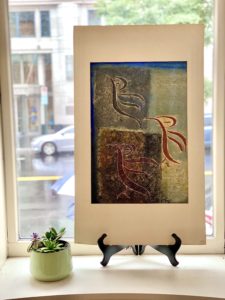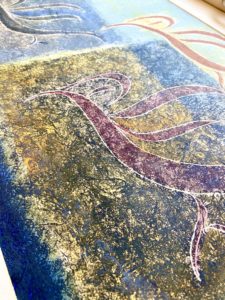 SOLD!
Floating U Shape – 1961
framed, 18″ high and 24″ wide
$700
SOLD!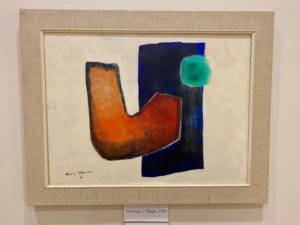 SOLD!
Floating Yellow – 1958
encaustic style (made with wax), framed, 31″high and 25″wide
$1,400
SOLD!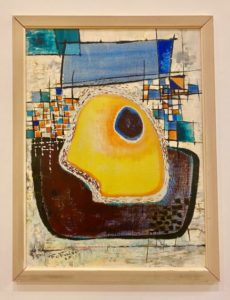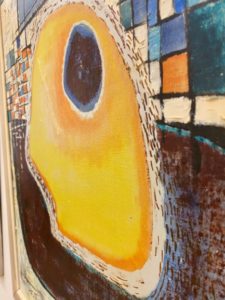 From Kealakekua Hospital – 1977
encaustic on paper/Masonite, large size, 30″ high and 58.5″ wide
$5,000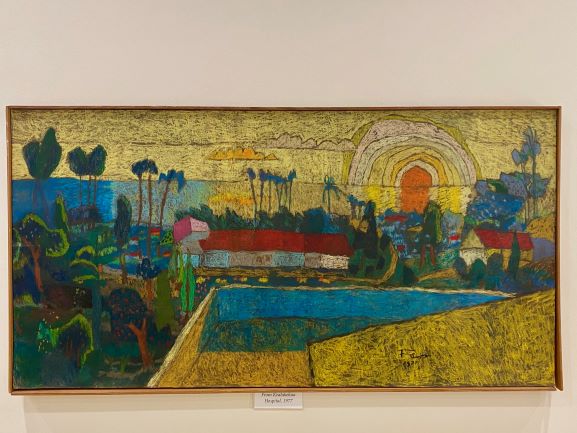 Fruit of the Islands – 1976
unframed, paper-mounted, ink-drawing, 17″ high and 21″ wide
$175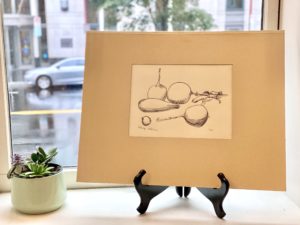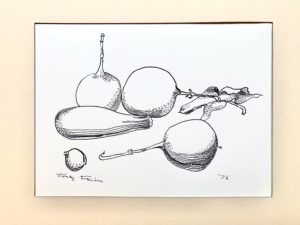 SOLD!
Gladiator – 1957
paper-mounted, no frame, 20″ high and 13″ wide
$225
SOLD!

The Golden Hills – 1967
wax crayon, acrylic varnish, framed, 18″ high and 24″wide
$1,400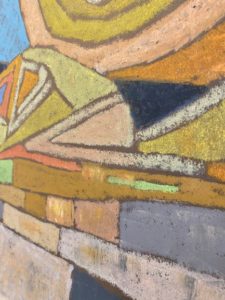 SOLD!
Mother and Child – 1928
framed woodcut, heavy due to metal frame, glass is cracked, but art is not damaged, 32″ high and 20″ wide
$700
SOLD!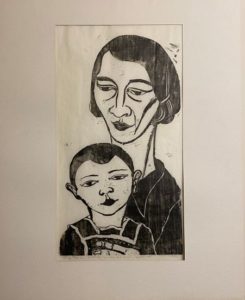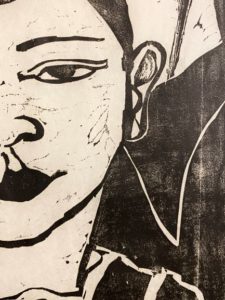 Roses, Roses of the Past – 1966
wax pastel, probably encaustic technique, on felt, 23″high and 70″wide (very large size)
$5,000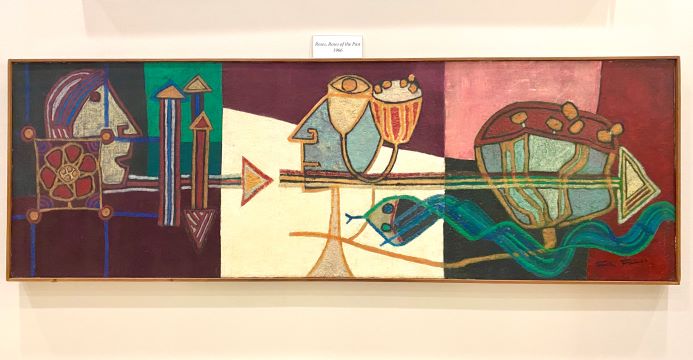 Suite on White – 1960
framed, 19″ high and 35″ wide
$800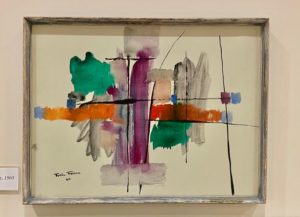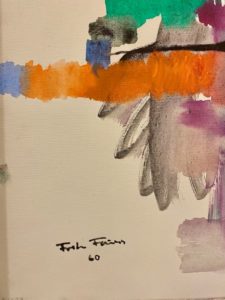 SOLD!
Two Closed Forms – 1948
framed, but frame is chipped and stained, 6″ high and 12″ wide
$150
SOLD!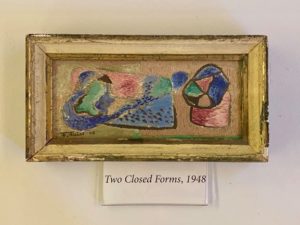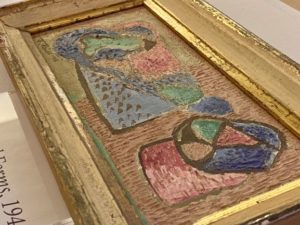 Unfolding – 1969
Wax on paper, very large and heavy, needs to be wall-mounted, 28″ high and 67″ wide
$15,000