Book Presentation "Magda, Standing" Friday, July 7 from noon-1:30 PM
Presenting a new Young Adult historical novel about a German immigrant family in Pittsburgh in 1916-19:  Magda, Standing.  Author Christine Fallert Kessides, a local Maryland resident, will introduce the book, do a short reading, and sign copies. 
Friday, July 7, 2023
Noon – 1:30 PM EST
Book presentation will begin at 12:30 PM EST (Zoom option)
German-American Heritage Museum
719 6th Street NW
Washington, DC 20001
Register Now
Book & in-person attendance including light refreshments: $25
In-person attendance: $10
Zoom attendance: free (registration is required)
RSVP by June 30
A brief summary of Magda, Standing
When her father pulls her out of high school to care for her invalid mother and little brother, 16-year-old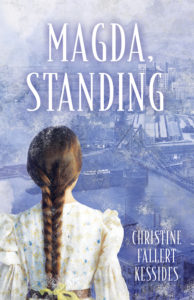 Magda is devastated—but the greater challenge is saving her family in the face of a war and pandemic. 
In 1916, the world is at war, even if America has not yet joined the effort. But for Magda, the growing hostility her German immigrant family faces hits close to home. Despite her domestic obligations, Magda persists with her education, determined to find an independent role for herself.  Faced with the mounting crises of the war and the Spanish flu, Magda seeks the knowledge and strength to try to protect those she loves most.
Standing up to a war and pandemic, traditions and expectations, Magda embarks on a journey of self-discovery and resilience that leads her back to embracing her family and caring for a wider community.
Editorial Advance Reviews: 
"Magda, Standing was such an encouraging story of resilience, determination, and the sheer power of self-confidence." – Rabia Tanveer on Readers' Favorite 5 starred
"An impressive first novel that effectively draws on the author's family story." – Kirkus Review
"Hard to believe this was the author's debut novel!  Excellent historical fiction!" – GoodReads 5-star review 
"Does a great job incorporating history of the era in a natural and engaging way."  –  Kate Szegda, award-winning author of The Pharmacy Girl.
Order your copy now on Amazon or Barnes & Noble
About the author: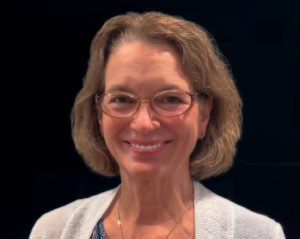 Christine Fallert Kessides was born and raised in Pittsburgh, Pennsylvania, and was always interested that all her ancestors (those she could identify) were from Germany. After reviewing her family genealogy and reflecting on some of her relatives' experiences, she was inspired to write Magda's story.
Christine attended college and graduate school at Northwestern University and Princeton University, respectively. She had a career writing policy reports for the World Bank in international development. In her spare time she volunteers with nonprofits that support women and families and especially enjoys reading, travel, yoga and sharing books with friends. She lives outside Washington DC, in suburban Maryland with her husband, and sees their four children, grandchild, and granddogs as often as possible. Magda, Standing is her first novel.