Reading and Discussion with Dr. Johann Hinrich Claussen April 11 at 6:30 pm
You are cordially invited to a German-language reading presented by the German Lutheran Church Washington, DC, followed by a bi-lingual discussion, with German Lutheran pastor and cultural liaison Dr. Johann Hinrich Claussen.
As a theologian, author and publicist, Dr. Claussen has an illustrious career, which includes several books and articles in top German newspapers such as FAZ. On April 11, Dr. Claussen will be at the GAHM to talk about his latest books "Flucht" ("Escape") and the early years and initial failings of the Weimar Republic from 1918 – 1922.

When:  Thursday, April 11, 2019 from 6:30 pm – 8:30 pm
Where:  German-American Heritage Museum
719 6th Street NW
Washington, DC 20001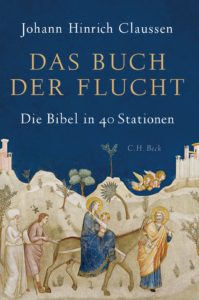 This event is part of the Deutschlandjahr USA 2018/2019.
Although this is a free event, we request RSVPs to info@gahmusa.org. We look forward to seeing you!