German-American Heritage Foundation selects former California Governor for his environmental work and effort to advance German American friendship for prestigious award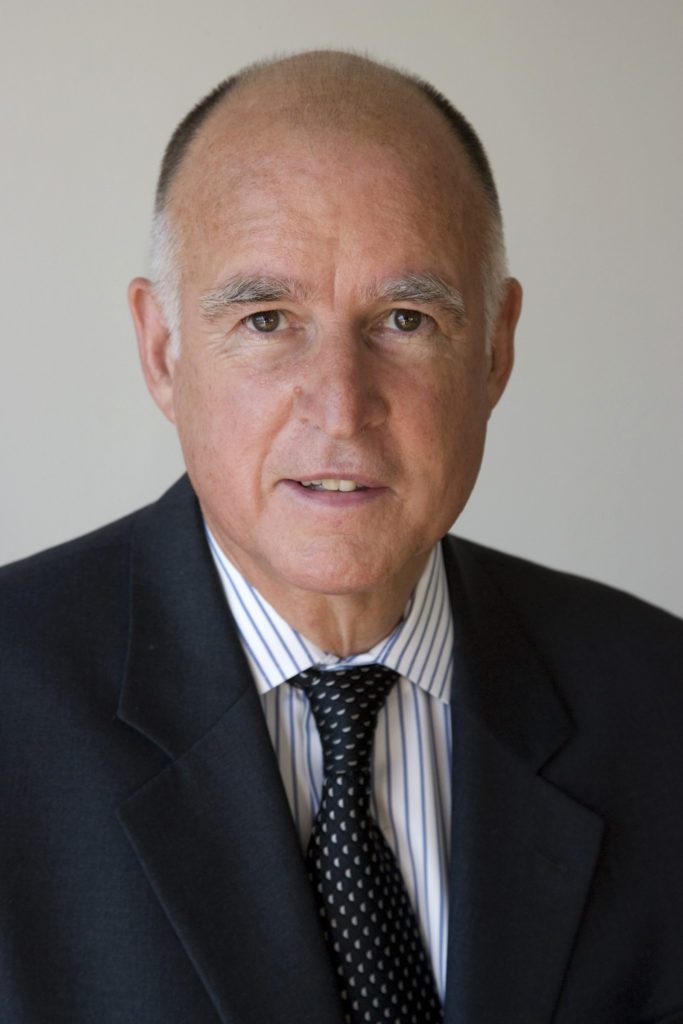 Washington, D.C., May 11, 2022 — The German-American Heritage Foundation of the USA® is pleased to announce that Jerry Brown, the former two-time governor of California, will receive the 2022 Distinguished German-American of the Year Award™. Brown was born and grew up in San Francisco,  as the only son of California's 32nd governor of Pat Brown. His great-grandfather August Schuckman, was a German immigrant, who settled in California in 1852 during the California Gold Rush.
Brown was an environmentalist long before it became mainstream, and during his first gubernatorial term from 1975-1983, he not only promoted the nascent technologies of solar and wind power, but he was also keen to protect the state's eco system including marine life. During his second term as governor, he set his sights on the state becoming carbon neutral, and aimed for a 40-percent cut of greenhouse gas emissions by 2030.
Brown has always been an active proponent of international connections for his state, the largest economy in the United States, and in September 2018, he was joined by Baden-Württemberg's Minister-President Winfried Kretschmann in signing an agreement establishing a sister state relationship between California and Baden-Württemberg, Germany. The two leaders pledged to further strengthen "climate, energy and economic ties and collaborate on areas including urban infrastructure, technology and scientific research." Three years earlier, California and Baden-Württemberg, which is governed by Germany's Green Party, had partnered to launch the Under2 Coalition, a climate partnership of states, provinces, and countries committed to limiting the increase in global average temperature to below 2 degrees Celsius.
On Sept. 17, a black tie award and fundraising gala to honor Brown's achievements will take place at the beautiful Sutter Club in Sacramento. 
He joins an impressive list of German-Americans, including entrepreneur Peter Thiel, U.S. Ambassador William R. Timken, Jr., the Nobel Prize winner in Medicine Dr. Günter Blobel, General H. Norman Schwarzkopf of Desert Storm fame, Doug Oberhelman, the former chairman and CEO of Caterpillar, Inc., and entrepreneur and philanthropist Philip Frederick Anschutz, whose contributions have been recognized in the past. For more than three decades, GAHF has recognized outstanding leadership and achievement by Americans of German-speaking ancestry in various fields and disciplines; it is the only national society to present such an honor.
More information about purchasing gala tickets and sponsorship options will come soon. For questions about the gala, please contact Katja Sipple at sipple@gahmusa.org.